Revamping and Retrofitting
For grinding machinery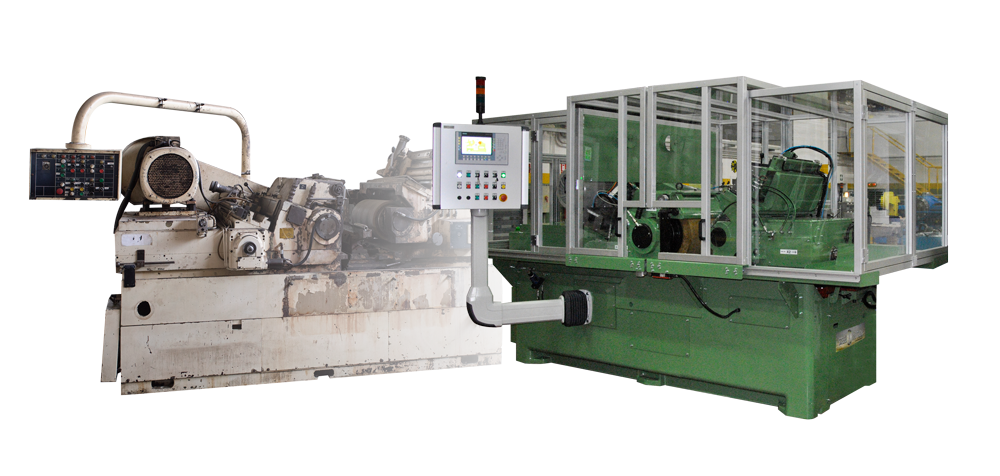 Full revamping and retrofitting
Thanks to a proven experience in the Revamping and Retrofitting field of centerless grinding, Steel Motion is able to give a "new life" to the machines, performing a complete overhaul both from a mechanical and electrical site.
The carried-out maintenance operations are aimed at recreating the original state of the machine, so that it has the same tolerances and operating characteristics as when it was new, and where required, modernizing the grinding systems using the most recent technologies in order to increase the production performance.
All machines are overhauled in compliance with current safety regulations.
The knowledge and experience of the various automation solutions available on the market leads us to propose and install technologically advanced equipment prepared for Industry 4.0.
Contact us for any further information or to receive a detailed quotation on one of our systems.

Steel Motion SRL
Via della Tecnica, 265 • 41058 Vignola (MO)
+39 059 7122025 • steelmotion@steelmotion.it